Full Body Liposuction Melbourne
Cosmetic surgery can help you achieve your body goals
We can combine liposuction procedures for a full body transformation
People often think of liposuction as targeting specific areas of the body, such as the stomach or thighs. However, liposuction can actually be used as a procedure for the entire body. Combining multiple liposuction procedures makes it possible to achieve comprehensive body contouring results. 
For example, abdominal liposuction, thigh liposuction, and arm liposuction can create a more slender body. Similarly, combining breast reduction with waist and hip liposuction can result in a more balanced and feminine figure. There are many possibilities when it comes to combining different types of liposuction. 
We'll work with you to develop a treatment plan to give you the beautiful full-body transformation you desire. Book a consultation with the team today, and we'll determine if you're a good candidate for liposuction.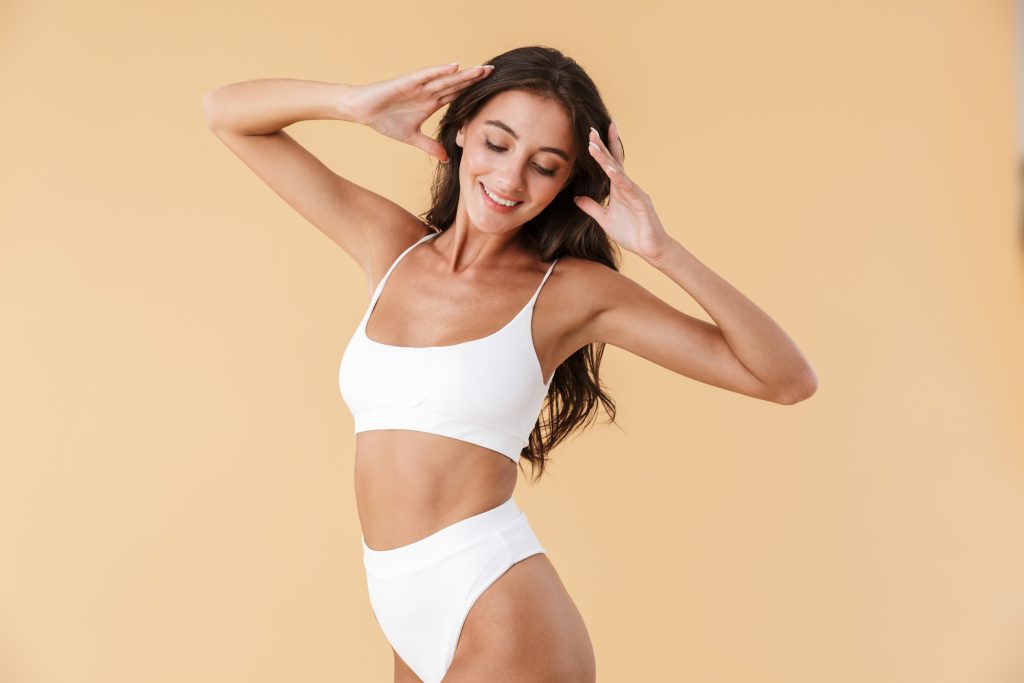 FULL BODY LIPOSUCTION COST
Fully-body liposuction is a popular procedure to help you achieve your ideal body shape. The cost of liposuction will vary depending on a number of factors, including the number of areas being treated, the type of liposuction being used, and the surgeon's fees. Generally, you can expect to pay between $5,000 and $10,000 for fully body liposuction. 
However, your total costs could be higher if you choose to have multiple areas treated or require a more complicated procedure. Fortunately, many cosmetic surgeons offer financing options that can help make the procedure more affordable. If you are considering full-body liposuction, talk to our team to learn more about the potential costs and benefits of the procedure.
TOTAL BODY LIPOSUCTION RECOVERY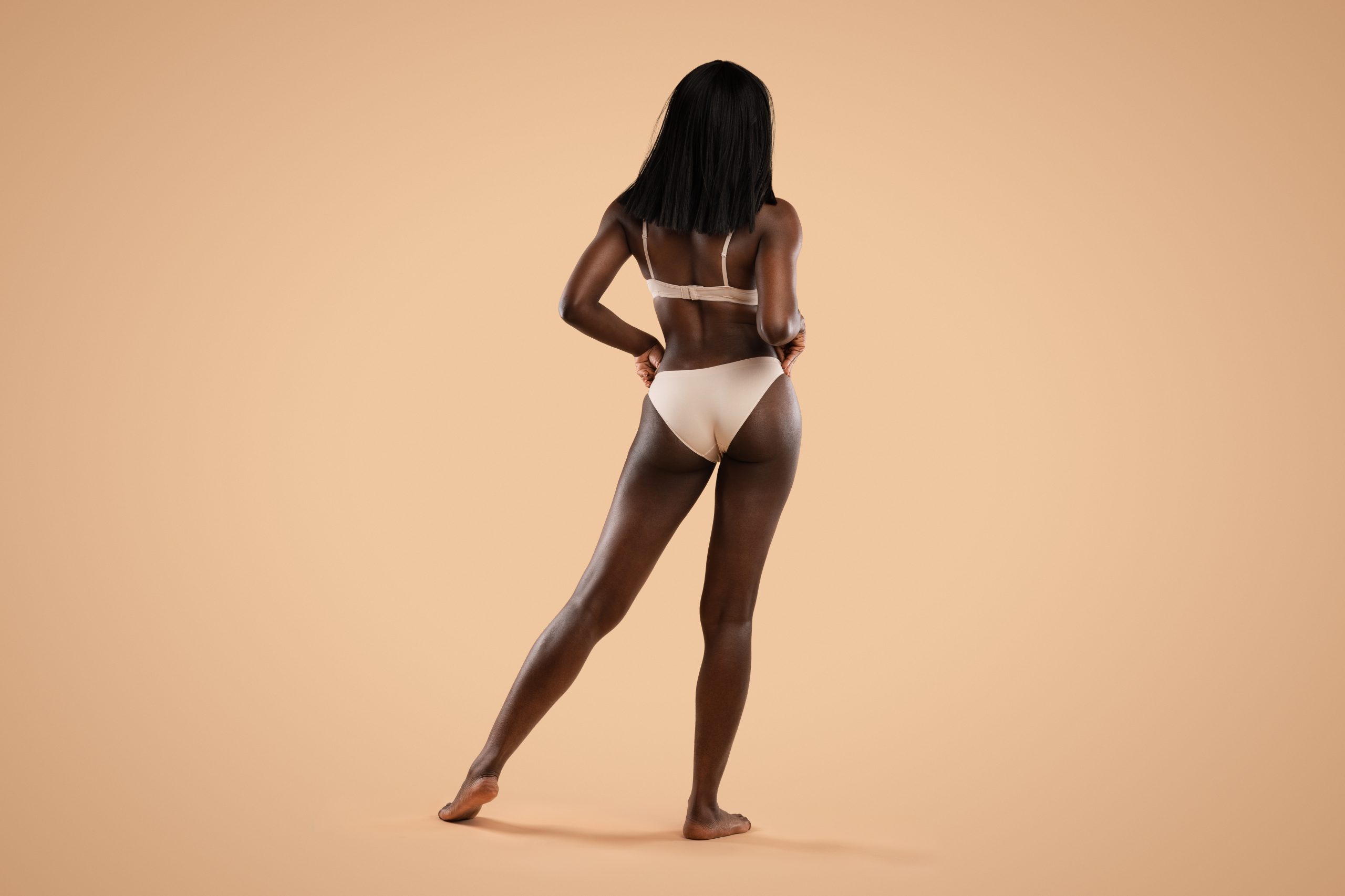 While the total body liposuction recovery process can vary from person to person, you can do a few things to help ensure a smooth and speedy recovery. First, it's important to follow all of your doctors post-operative instructions as this will help to reduce the risk of infection and ensure proper healing.
It's also important to get plenty of rest and avoid strenuous activity for at least two weeks after the procedure. You may also experience swelling, bruising, and soreness, but this should resolve within a few weeks. If you have any concerns during your recovery, contact your surgeon. With proper care and attention, you should be able to enjoy your results in no time.
BEFORE & AFTER FULL BODY LIPOSUCTION
It's hard to believe the extraordinary transformation that can occur with a single cosmetic procedure. Liposuction is one of the most popular cosmetic surgeries, and it's easy to see why when you look at these before-and-after photos. 
Patients can enjoy a slimmer, more slender figure in just a short amount of time. And the best part is that the results are often long-lasting, provided you maintain a healthy lifestyle. If you're considering liposuction, consult an appropriately qualified health practitioner to ensure you get the best possible results.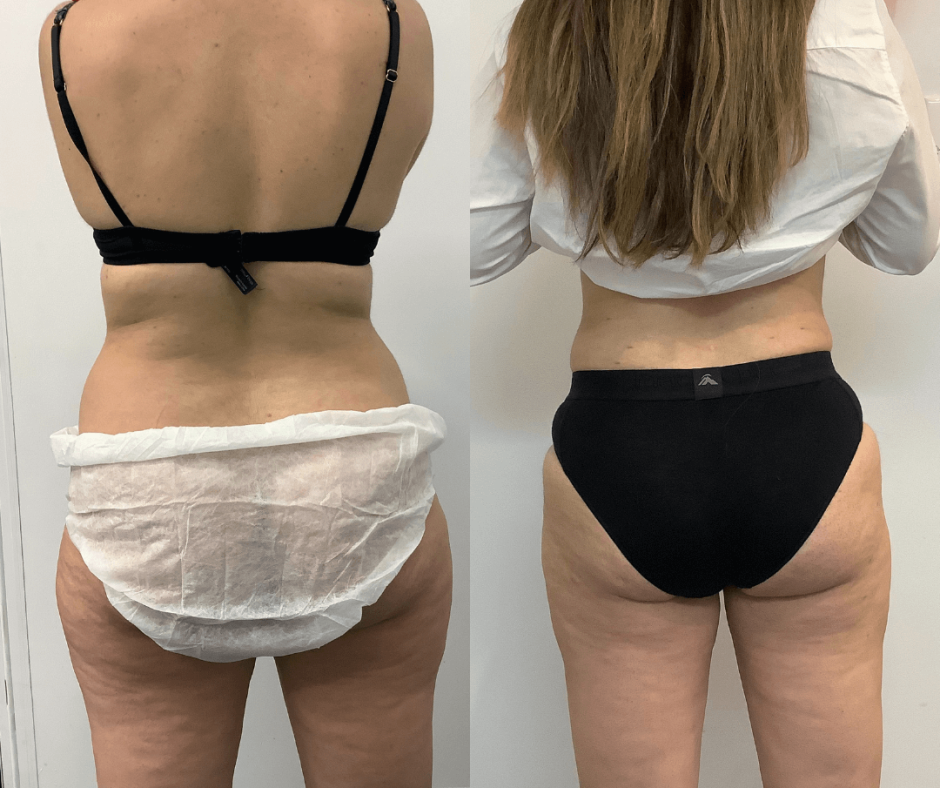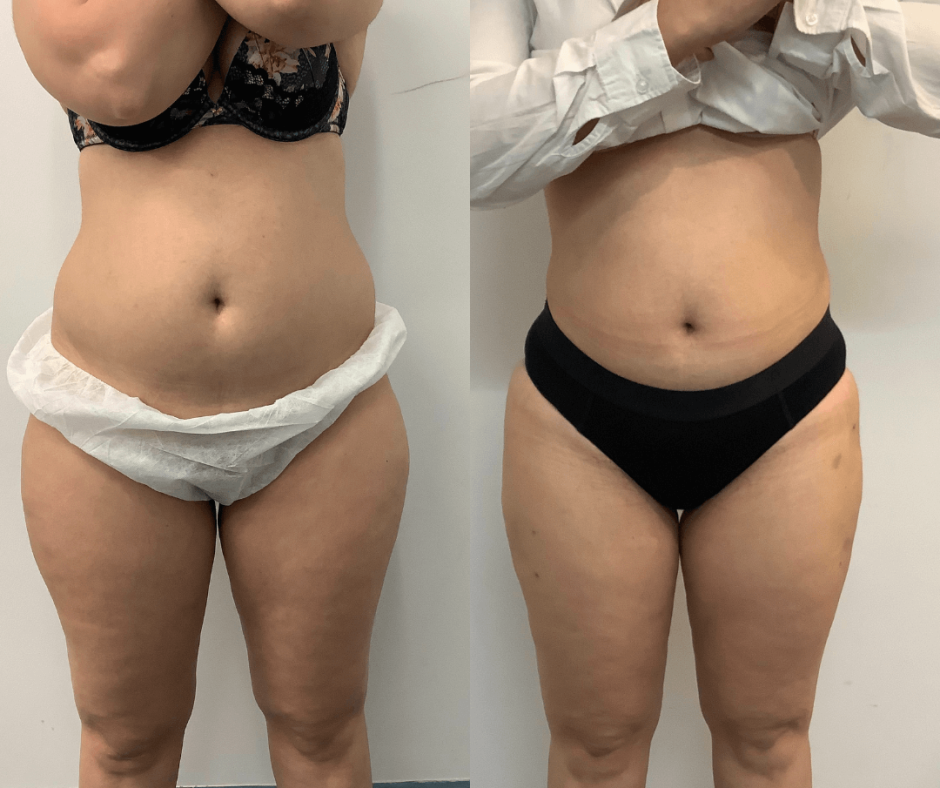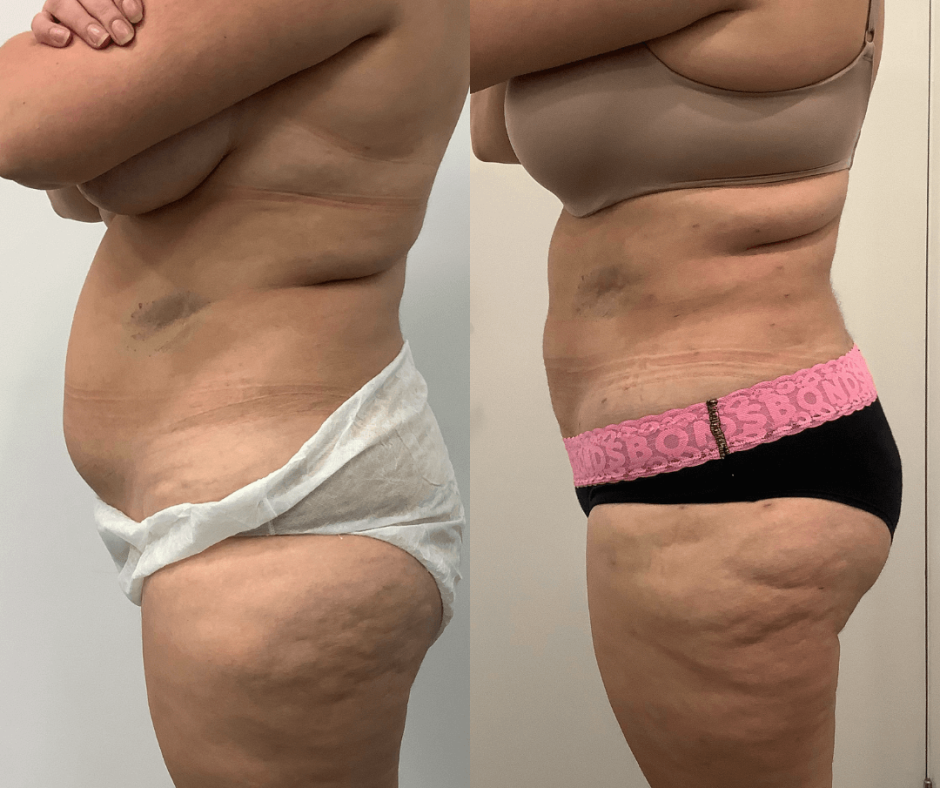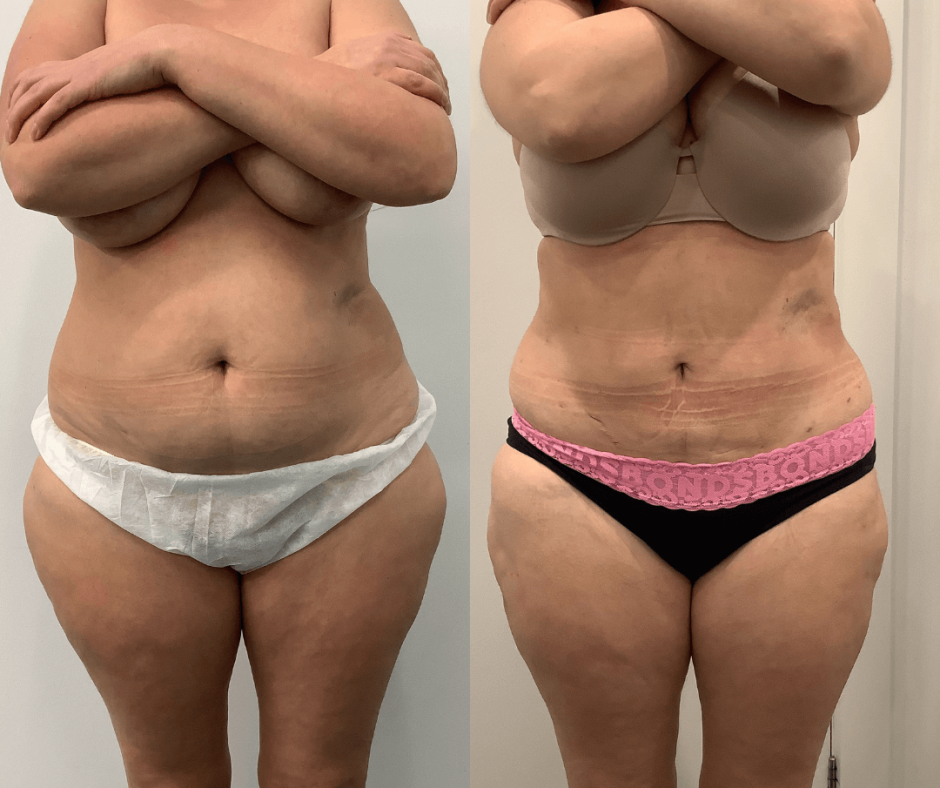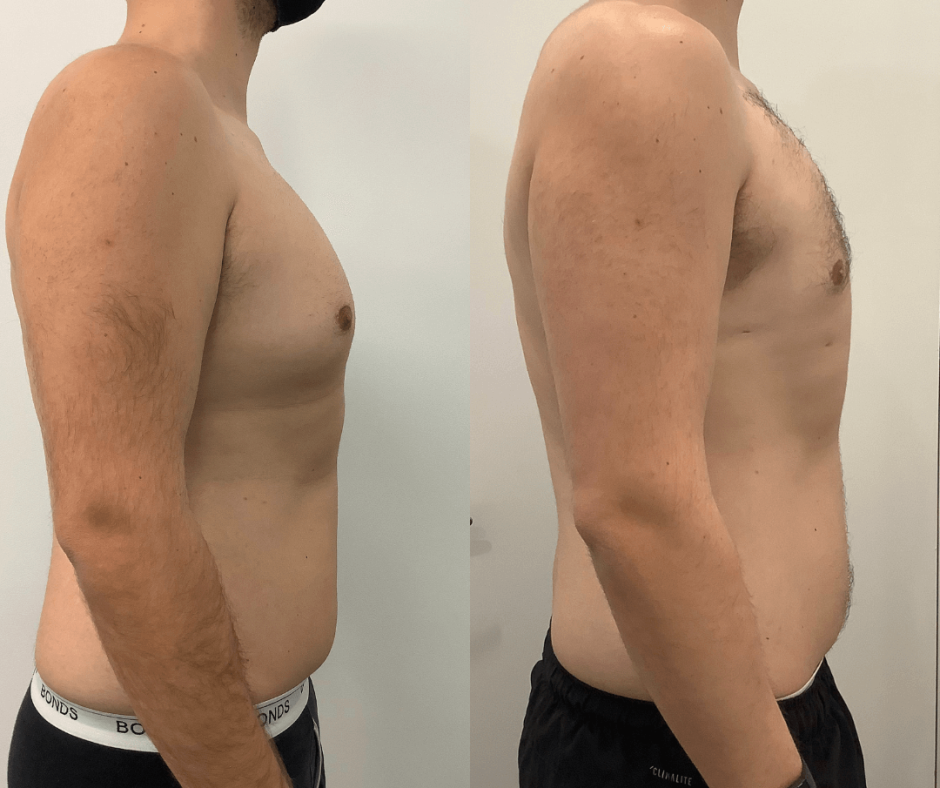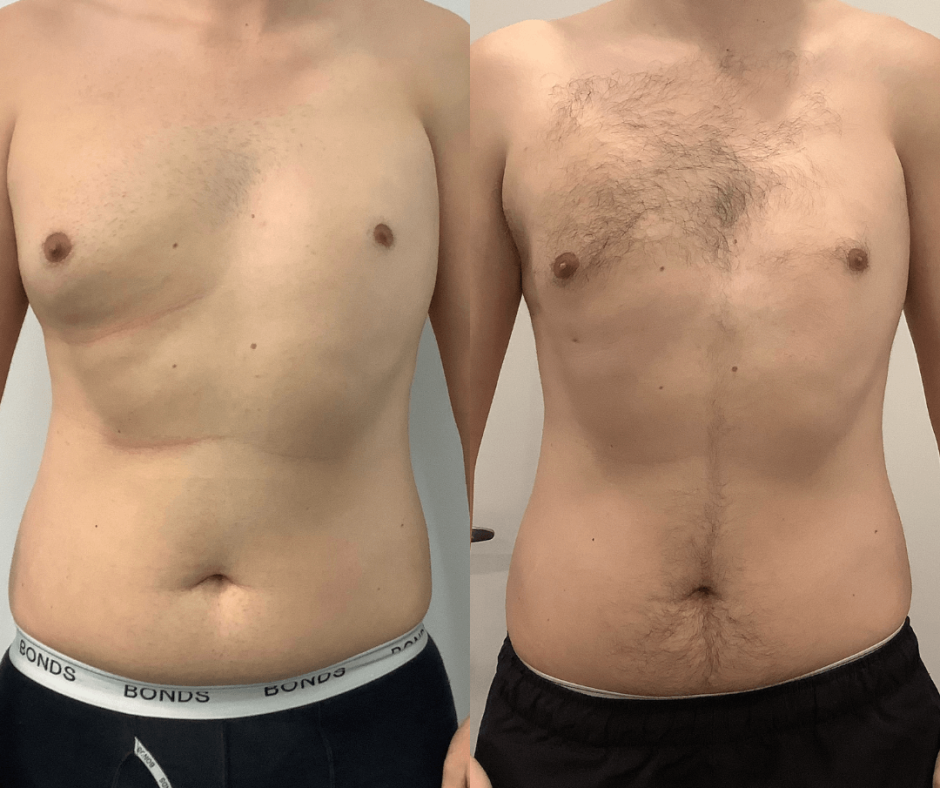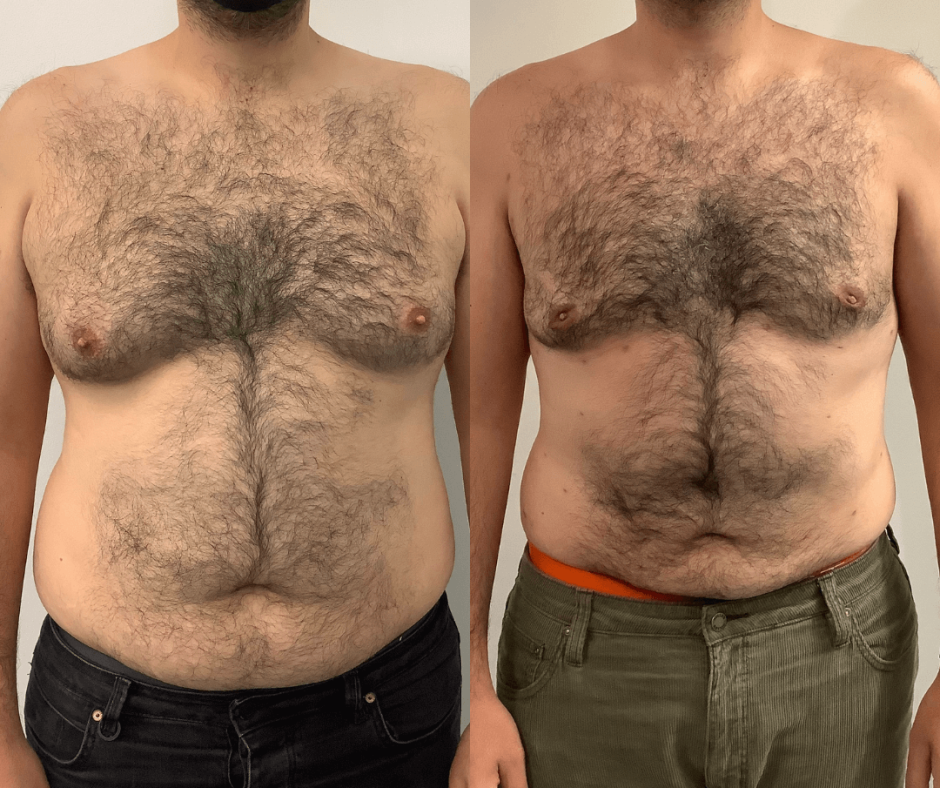 FREQUENTLY ASKED QUESTIONS
Our experienced team is there for you every step of the way.
During your in depth and personalised consultation, we will discuss all aspects of the treatment and aftercare to allow you to make the best and most informed decision for your body. Our team will communicate honestly about the results that can be achieved, based on your body, without giving any unrealistic expectations.
Our team is dedicated to the health and safety of our patients, working diligently through the entire process to ensure you are well looked after and comfortable. Procedures range between 1 – 5 hours and are performed in our accredited day surgery.
Your post-treatment recovery will be guided by our caring team, aiding your comfort with medication during the initial stages. You will be supplied with compression wear to be worn for 4-6 weeks to help with any swelling or bruising post-treatment. Your surgeon will also be directly contactable after hours, should you have any questions or concerns.
Your review appointments are an integral part of your liposuction procedure. These complimentary reviews allow your surgeon to assist in your healing process and ensure you get the best results possible.
Now it's time to get back into your normal routine while feeling amazing and confident with your new results.