Chest / Man Boobs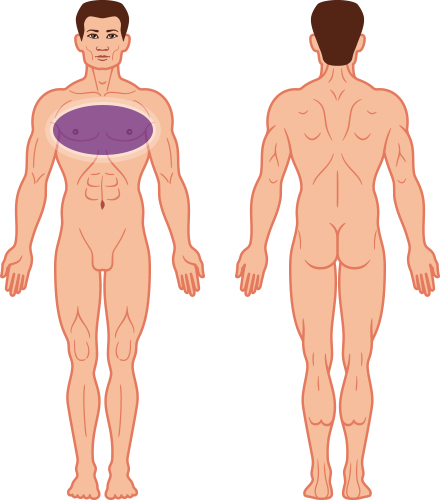 Liposuction can also be used for chest and man boob reduction in men, however several important factors must be considered first. The surgeon needs to determine whether the excess tissue in the breast is fatty or glandular. As the breast is mainly fatty tissue, liposuction is an excellent method for reducing the size and improving the appearance of the chest. The incisions are tiny, unobtrusive and become virtually invisible during the healing period.
The procedure is done under local anaesthetic only and you are back at work in 1-2 days. More importantly you will be able to wear those T-shirts and singlets without embarrassment. Here comes the beach.
In some cases, a Medicare rebate may be available.
Before

3 months after

Before

6 weeks after