Waist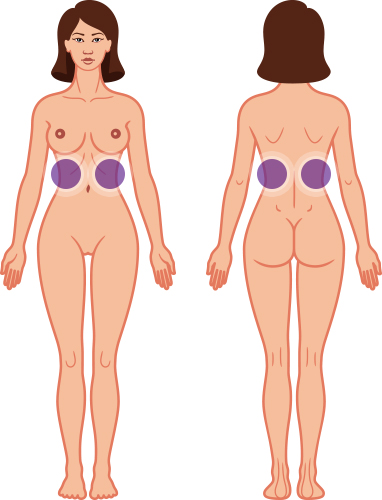 The waist area is the section at the side of your body above your navel up to your rib cage.
Fatty deposits in this area can give you a straight looking torso without a waist. Liposuction with liposculpture to this area can leave you with that desired hourglass shape.
If treated at the same time as your upper abdomen and/or hips it can totally change the shape of your upper body.