Mummy Makeover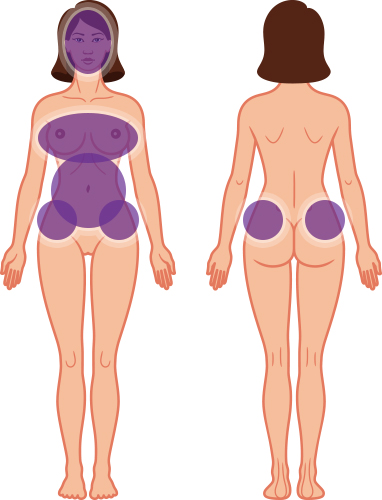 Pregnancy, child birth and breast feeding can wreak havoc on you body. Breasts can sag, tummies can develop aprons and stretch marks, hips can increase in size and facial features can age your appearance when skin sags and wrinkles appear.
At Liposuction Australia we can address each and every one of these issues and treat them successfully to help improve your appearance and regain your self esteem.
Liposuction to hips and tummy aprons – can remove the fat from the tummy apron which allows the skin to undergo unobstructed retraction. We have found that stretch marks improve in appearance by becoming finer and skin coloured. Hip contouring can bring back your pre pregnancy shape.
Fat transfer to the breasts – can be targeted to specific areas of the breast where loss of volume has resulted in empty upper regions and no cleavage. Transfer of your own body fat to these areas enhances the natural look, shape and size of your breasts whilst maintaing their natural feel.
Facial Threads (non surgical face lift) – are special, non reactive surgical nylon threads that are inserted just under the skin in strategic areas of the face. These threads produce a gently lift and long term hold to sagging facial skin such as; jowls, cheeks and outer eyebrows. They cannot be seen or felt but continue their effectiveness for many many years. Threads are inserted under local anaesthetic with minimal down time.
Cosmetic Injectables – consist of a large variety of anti wrinkle muscle relaxants and hyaluronic acid gel fillers. These can be used on any areas of the face to reduce active wrinkles, enhance lips and cheeks, fill deep facial lines and hydrate the skin. Please visit www.australiancosmeticinstitute.com.au for more information.