Calves / Ankles / Knees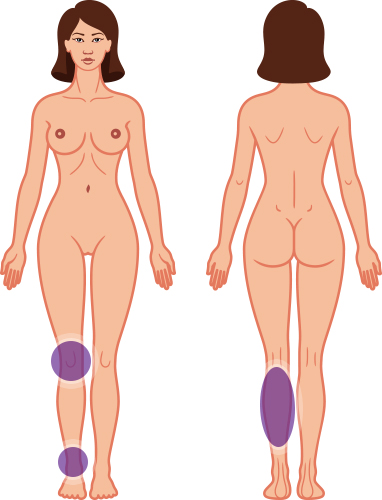 Liposculpture to the knees is often combined with liposuction to the inner thighs and front of thighs. This produces a beautiful slimming effect and helps the knees to appear in proportion.
Reducing chubby knees helps you get back into shorts.
Fatty deposits are also very common in the calves and many clients ask is we can help them with their "cankles" as they would like definition between their calves and ankles. Producing shapely calves and ankles is very difficult and requires great artistry. Dr Goldbaum has a special interest and exceptional skill in beautifully sculpting calves and ankles.
Before

6 weeks after

Before

6 weeks after