Buttocks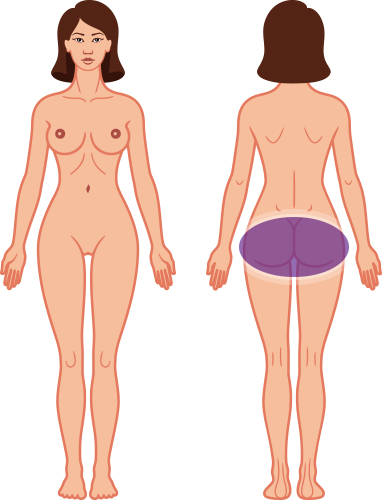 The bottom is one of those areas that takes a long time to see results if you are exercising to tone and  shape.  It is important to remember when considering liposuction that shaping the buttocks is more important than reducing the size. Liposuction to the bottom is often combined with liposuction to the hips and / or outer thighs.
We can remove fat from the whole cheek or, concentrate on specific areas only, such as upper or lower bottom.
Dr Goldbaum also has a special interest in fat transfer to the bottom for that full, rounded shape that some women desire.