Breast Reduction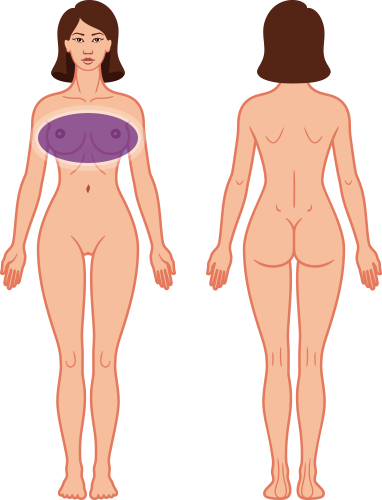 Enlarged breasts (macromastia) in women can cause back pain, neck pain, headaches, and poor self-esteem. It is for these reasons that women have often sought a reduction in the size of their breasts, traditionally achieved through a surgical procedure known as mammoplasty. This very invasive surgical procedure is performed in hospital under general anaesthetic and requires sections of the breast to be surgically removed and nipples re positioned.
Developments in the techniques of Liposuction utilising the tumescent method, have been shown to be a very effective, much less invasive and a safer method of breast reduction because only the fat in the breast is removed without the need for surgical reconstruction. This can be performed in our accredited day surgery under local anaesthetic with very little down time.
Using liposuction to remove excess fat from the breasts has been shown to have a natural lifting effect because when the fat has been removed there is less weight and volume in the breast which allows skin to retract upwards. Natural nipple elevation of 2-6 cm is common following breast reduction by liposuction. Following liposuction to the breast, you are left with smaller, lighter breasts.
Before

6 weeks after