Arms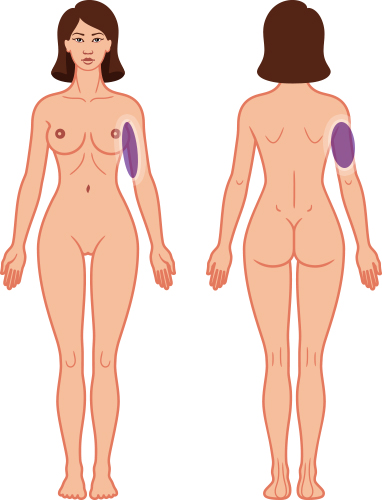 At Liposuction Australia, we have noticed a high rate of patient satisfaction for those who have chosen to undergo arm liposuction. We believe this is because liposuction of the arms gives a slimmer appearance of the arms as well as a more contoured look. Women often "love my new arms" as the underlying muscle definition can be seen.
Contrary to popular misconception, we have found that following the removal of excess fat in the arms, the skin of the arms retracts vigorously and beautifully.
Our patients are very happy that they can wear short sleeved tops and singlets without the embarrassment of "tuck shop arms" after their procedure.
Before

6 weeks after

Before

6 weeks after

Before

6 weeks after

Before

6 weeks after

Before

6 weeks after

Before

6 weeks after

Arms, hips, inner & outer thighs

Before

6 weeks after