Liposculpture for Women & Men
Liposculpture uses the same principles as liposuction, this technique not only removes the excess fat, but also sculpts and contours your body into its new shape. To do this and to enable the maximum amount of fat to be removed, large amounts of local anaesthesia are administered so that you are able to remain awake, responsive and comfortable. Thus you are able to move and turn during the procedure as required. Towards the end of your procedure, you can actually sit up and stand up so that further fine shaping can be done. This ensures that the results are smooth and even.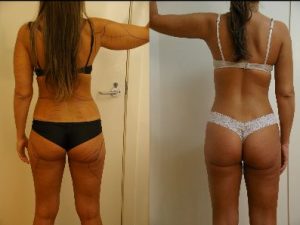 The benefits of liposculpture are typically seen immediately. Although additional skin retraction is expected in the following few weeks, you should still be able to appreciate your new image from day one. Before and after photographs are taken to remind you of what you once looked like.
To book a consultation or for further information regarding the finest liposculpture Melbourne has to offer,
please contact us today.
Individual result may vary